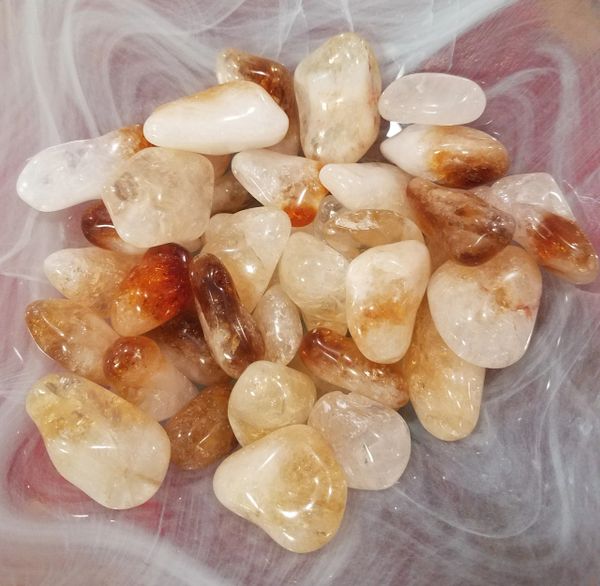 Citrine Tumbled Stones
Citrine is a yellow to golden brown variety of quartz. It has a hardness of 7 and a trigonal crystal structure.
Citrine is a stone of abundance, prosperity, optimism and success. It is said to decrease feelings of fear, depression, anxiety and anger. It can assist one with motivation, problem solving and learning.
This listing is for one tumbled citrine. These are medium size stones ranging from 1 to 1 1/2 inch long.