Crystal Grit Kit -Deluxe Chakra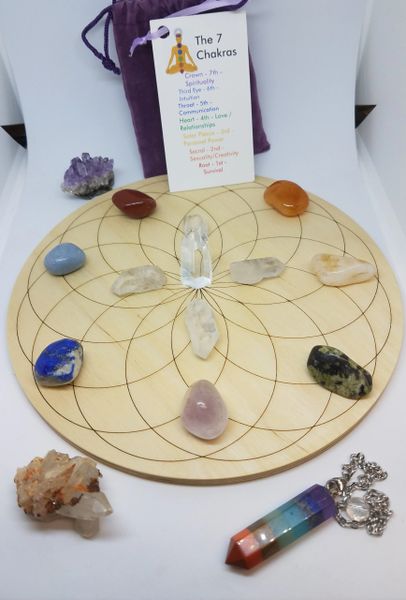 Crystal Grit Kit -Deluxe Chakra
This Chakra Crystal grid kit consists of a 7.25" Seed of Life laser engraved wood grid, Stones to repesent the seven main chakras, a small quartz generator, 4 quartz points, a small Amethyst cluster a small Arizona quartz cluster and a chakra pendulum.
Use this this grid as shipped for chakra balancing and healing or incorporate your own stones to  create a grid for any othr purpose you like.
This is a made to order item, stones may vary due to availability.