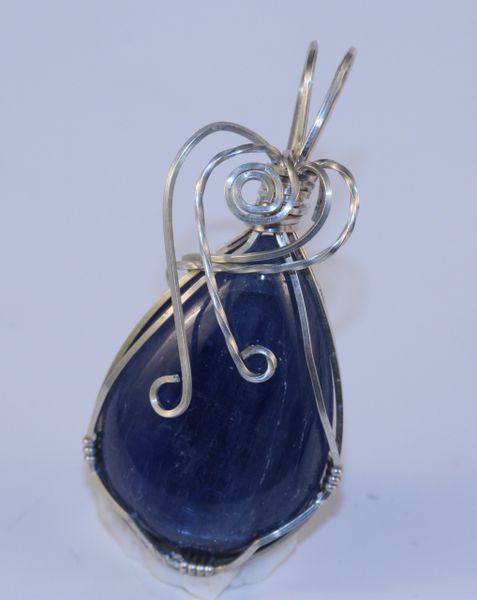 Kyanite Pendant
Beautiful pear shaped Blue Kyanite cabochon in sterling silver wire wrapped setting.
This pendant measures 48mm x 22mm, and is shipped with a complimentary leather cord so you can wear it right away. The rabbit ear bail is large enough to accommodate a wide silver chain or omega.
Kyanite helps align the chakras and brings peace and serenity. Blue Kyanite has a very high vibration, it stimulates the third eye and enhances psychic abillities. It does not need to be cleared or programed and will help to keep your other stones clear when kept with them.
Associated Chakra: All
Element: Storm