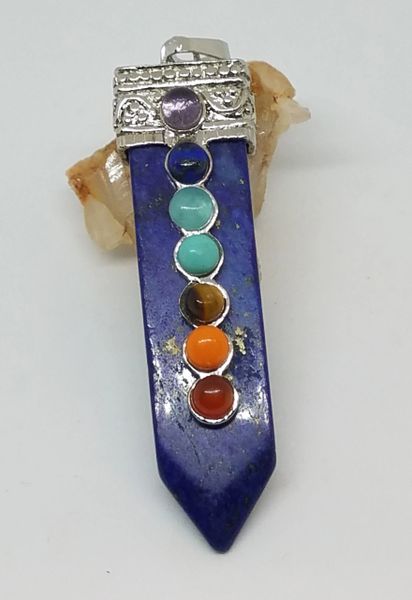 Lapis Chakra Necklace
Lapis is a third eye and throat chakra stone. The seven main chakras are represented by the small stones on top.
Lapis is a stone of honest communication and inner vision. It enhances telepathy, awareness and meditation
Wear this pendant to help balance all your chakras with the main emphasis on the third eye
Pendant  is suspended on an 18" silver tone chain.