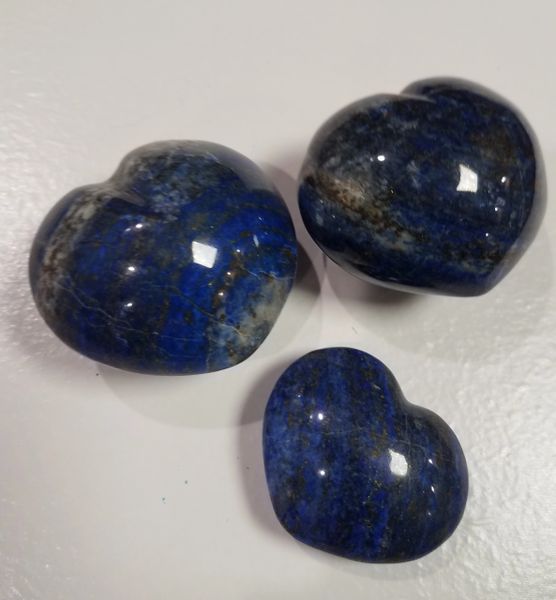 Large Lapis Puffy Hearts
Big beautiful Lapis puffy hearts aprox. 2 inches in width. Nice color with lot of pyrite flecks.
Lapis is the stone of insight. In ancient Egypt it was the stone of royalty and spirituality. It is a stone for inner vision, communication and higher awareness and is a useful stone for teachers, students and healers.
Chakras: Third Eye 6th, Throat 5th