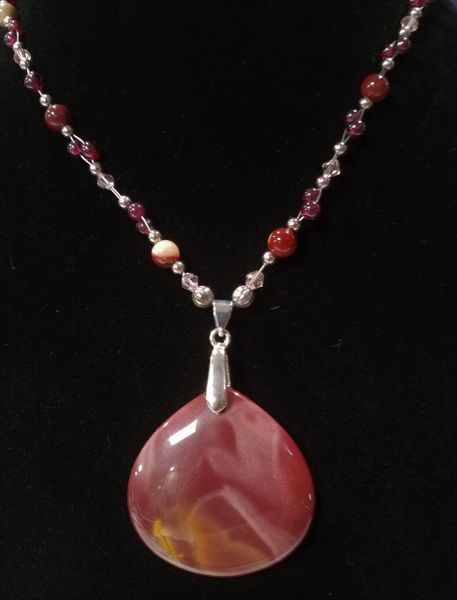 Mookite Necklace
This Necklace of Mookite, garnet and pink crystal beads features a tear drop shaped Mookite Jasper pendant. It has silver plated accent beads and findings. This necklace is 18 inches long with the pendant adding another 2 inches.
Mookite is a stone for promoting creativity, good health, inner peace and new ideas. It is said to be grounding and to promote
self esteem, communication and resourcefulness. It is a powerful healing stone.
Chakra: root