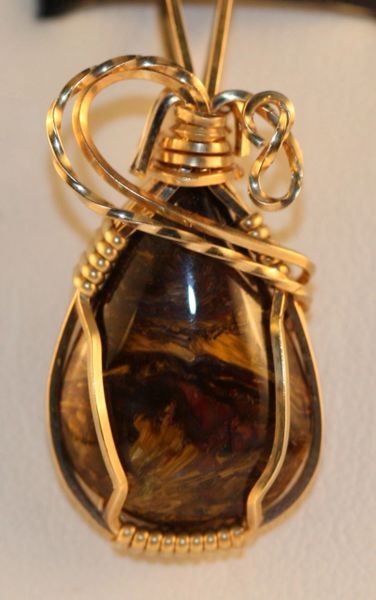 Pietersite Pendant
This is a very nice quality Pietersite cabochon that has brilliant flashes of red and gold It has been wrapped in gold filled wire with a large rabbit ear bail for a wide chain. The pendant measures1.5" long.
Pietersite comes in various shades of gold, brown, red and blue and sometimes all together. It is found in Africa and China.
Pietersite is said to help with issues of self esteem and courage. It is grounding, enhances psychic gifts and helps one to see through illusion and deception.
Associated Chakra: solar plexus, third eye
Element: fire