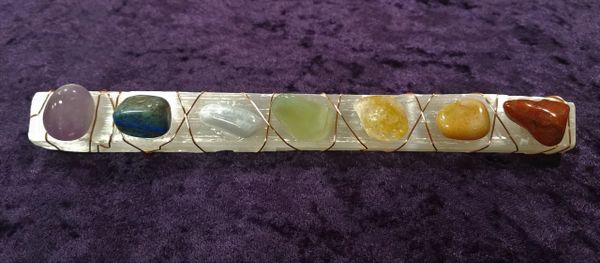 Selenite Chakra Wand
Selenite Chakra Wand for crystal healing and chakra balancing.
Selenite wand is wrapped in copper wire and has seven colored gemstones representing the main chakras
Stones on wands may vary but will always represent the colors of the major chakras.
wands are 7.5 - 14.5 inches long and of varying thickness.