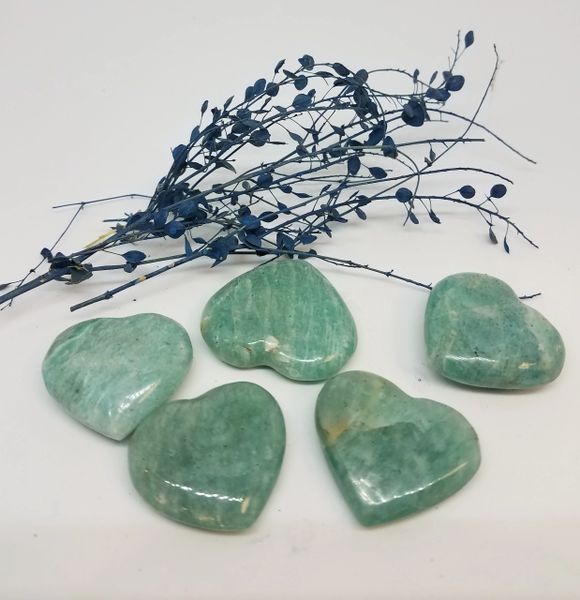 Small Amazonite Hearts
Theses lovey Aqua blue Amazonite Hearts have an iridescent sheen. They are between 28 and 35 mm in size and would make an excellent pocket stone.
Amazonite is a good stone for artists. It balances male and female energies and stimulates both side of the brain. It is a stone of truth, harmony and communication.
Chakras: Heart 4th, Throat 5th