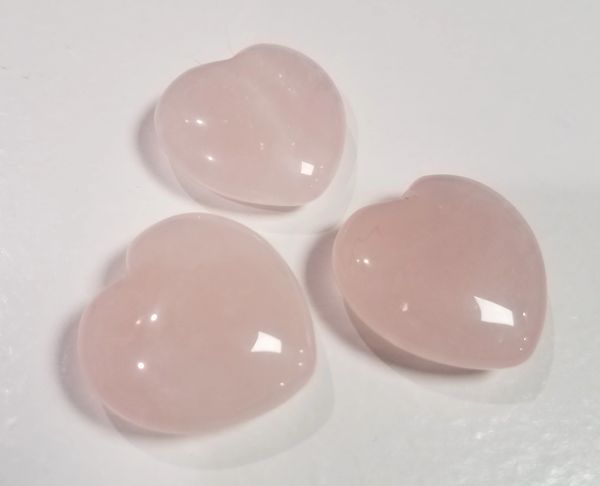 Small Rose Quartz Hearts
These pretty little Rose Quartz Hearts are about an inch in size and would make a nice pocket stone or wire wrapped pendant. They are not drilled.
Rose Quartz is the stone for Love. It activates the heart chakra and heals it's wounds. It releases stress and unites one with the divine.
Chakra: Heart 4th