Tourmalated Quartz Points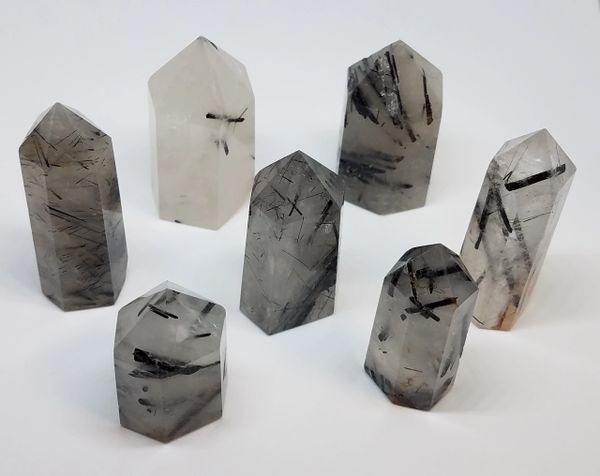 Tourmalated Quartz Points
These are super cool! Needles of black tourmaline forever frozen with a quartz point.
Tourmalated Quartz posses the properties of both Quartz, a healer, amplifier and programmer, and that of tourmaline which is grounding and purifying and offers psychic protection.
These points range from 38mm to 73mm tall. Listing is for one point, please choose size.
Chakras:All